---
Picnic on the Pacific Plate!
A letter from Donna Faure, our Executive Director
Thursday, October 14, 2021
---
Dear Friends,
Thank you to everyone who supported this year's Picnic on the Pacific Plate! What a difference a year can make. This time last year the Woodward Fire was still burning in the park and no one was vaccinated. The last 18 months have hardly been a walk in the park and I'm grateful to each of you who have supported our important conservation, education, and community building work. This year's event touched on all of these goals.
Thanks to the generosity of our sponsors, picnic reception partners, hike leaders, volunteers, and National Park Service and PRNSA staff, we hosted a wonderful gathering of hikes through the park followed by a picnic cocktail party at Bear Valley. With 350 guests in attendance, we raised $330,000. Included in that total is $52,000—over half our $100,000 end of year goal—to support the expansion of our new Youth in Parks program. This is a downpayment on making the outdoors more equitable.
We were so grateful for the picture perfect weather, skilled hike guides, uplifting music from Thunderjazz and LoWatters, and wonderful selection of food and drinks from our picnic cocktail party partners. As the new moon and Venus lit up Bear Valley at the end of the event I felt that wave of happiness that comes from saying goodnight to old friends and new ones too.
Most of all, I am grateful to our community of supporters who encouraged us as we shifted the format of our annual fundraiser.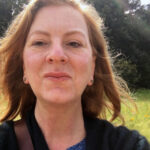 Warmly,



Donna Faure
Executive Director
---